Our Virtual Compassion in Action Healthcare Conference brings together nearly 500 healthcare professionals, leaders and others like you who are committed to compassionate healthcare. We are honored to host an exchange of diverse thoughts and ideas around the critical importance of compassion in healthcare, particularly during these challenging times.
We hope you will join us on June 14-15, 2022 in what is sure to be another enriching and inspiring experience!
TOPICS & THEMES
Built on the Compassionate Collaborative Care Framework, conference topics focused on advancing cultures of compassion, communication, interprofessional teamwork and interpersonal skills. Participants learned to apply those techniques towards initiatives and strategies that achieve the quadruple aim of improving patient experience, population health and workforce well-being while lowering costs.
A wide range of topics were covered, all relating to how compassionate care can support goals like workforce well-being, patient experience, safety, quality and innovation, as well as additional content to support caregivers and leaders during this challenging time.
Although the conference has concluded, registration is still available. Sign up today to get access to all past session recordings.
Conference Topics
Workforce resilience, well-being and engagement
Creating compassionate organizational cultures
Compassionate responses to social challenges
Communicating with patients, families and each other
Engaging patients, families, and each other
Compassion science and practice
WHO SHOULD PARTICIPATE
This conference provides continuing education and community, focused on organizational culture change using strategies based on empathy, communication, interpersonal skills and interprofessional collaboration as well as networking opportunities for healthcare professionals across all medical specialties.
This conference is ideal for:
Organizational leaders, directors and managers of healthcare professionals
Practicing healthcare professionals and ethicists
Patient and clinician experience officers and teams
Quality and safety professionals and risk managers
Health professional educators
Human resources and employee assistance program professionals
Spiritual care providers and chaplains
Professional society leadership representatives
Policy and public health representatives
This activity has been planned and implemented in accordance with the accreditation requirements and policies of the Accreditation Council for Continuing Medical Education (ACCME) through the joint providership of CME Outfitters and the Schwartz Center for Compassionate Healthcare. CME Outfitters is accredited by the ACCME to provide continuing medical education for physicians. CME Outfitters, LLC, designates this live activity for a maximum of 41.0 
AMA PRA Category 1 Credits
™. Physicians should claim only the credit commensurate with the extent of their participation in the activity. Provider approved by the California Board of Registered Nursing, Provider Number CEP 15510, for 41.0 contact hours. Credits are available through April 2021. Commonwealth Educational Seminars (CES) is entitled to award continuing education credit for Social Workers. Please visit
CES CE CREDIT
to see all states that are covered for Social Workers. CES maintains responsibility for this program and its content. It is the participant's responsibility to check with their individual state boards to verify CE requirements for their state. Commonwealth Educational Seminars is approved by the American Psychological Association to sponsor continuing education for psychologists. Commonwealth Educational Seminars maintains responsibility for these programs and their content. Commonwealth Educational Seminars is recognized by the New York State Education Department's State Board for Social Work as an approved provider of continuing education for licensed social workers. #SW-0444.
THE EXPERIENCE
At Compassion in Action, participants rolled up their sleeves, dug in and engaged with visionary thinkers and doers to experience and learn how healthcare organizations around the world are improving quality, lowering costs and strengthening patients' and providers' experience using compassionate, collaborative care. Our vision is to form a powerful community where every Compassion in Action participant plays an integral role in sharing ideas, simulating new thinking and provoking the change that will better our healthcare system.
Through interactive experiential sessions with experts from diverse care settings and communities, this innovative conference focused on fostering compassionate leaders across all professions and roles within healthcare. Participants left the conference having gained inspiration, knowledge/skills and partners to improve care quality and outcomes, patient experience and workforce well-being through compassion and collaboration.
See the 2020 Schedule
Planning Committee
| | |
| --- | --- |
| Elisa Arespacochaga, MBA | Vice President, American Hospital Association |
| | |
| --- | --- |
| Rana Awdish, MD | Specialist in Pulmonary Disease, Critical Care Medicine, Henry Ford Health System |
| | |
| --- | --- |
| Juliette Blount, NP | Nurse Practitioner/ Health Equity Speaker, Health Equity NP, LLC |
| | |
| --- | --- |
| Jeff Christie, LCSW, CEAP | Director, JPS Health Network, JPS/ACCLAIM Employee Assistance Program |
| | |
| --- | --- |
| Julie Collier, PhD | Director, Enterprise Resilience, Packard Children's Hospital Stanford/Stanford Children's Health |
| | |
| --- | --- |
| Sue Collier, MSN, RN, FABC | Vice President, Innovation and Clinical Excellence, North Carolina Healthcare Association |
| | |
| --- | --- |
| Laura Crooks, OTR, MHA | CEO, Yakima Children's Village |
| | |
| --- | --- |
| Mary Tess Crotty, MA | Vice President, Quality, Genesis HealthCare |
| | |
| --- | --- |
| Linh B. Dang | NYC H+H, Senior Director of Arts in Medicine; NOAH Board Member, National Organization for Arts in Health |
| | |
| --- | --- |
| Kristen Demertzis, PhD, ABPP | Chief, Division of Neuropsychology, Southside Hospital; Director of Resident Mentorship, OB/GYN Department, Southside Hospital; Assistant Professor, Department of Physical Medicine and Rehabilitation, Donald and Barbara Zucker School of Medicine at Hofstra/Northwell |
| | |
| --- | --- |
| James R. Doty, MD | Professor of Neurosurgery, Stanford University School of Medicine; Founder & Director, The Center for Compassion and Altruism Research and Education (CCARE) |
| | |
| --- | --- |
| Karen Drenkard, PhD, RN, NEA-BC, FAAN | Senior Vice President, Chief Clinical and Nursing Officer, O'Neil Center/GetWellNetwork |
| | |
| --- | --- |
| Jon S. DuBois, MD | Clinical Associate, Harvard Medical School; Medical Director, Mass General Cancer Center at Emerson Hospital; Medical Director, Mass General Cancer Center at MVH and NCH; Clinical Staff, Mass General Cancer Center, Massachusetts General Hospital |
| | |
| --- | --- |
| Martha (Meg) Gaines, JD, LL.M | Distinguished Clinical Professor of Law, University of Wisconsin Law School; Director, Center for Patient Partnerships |
| | |
| --- | --- |
| Elizabeth Gaufberg, MD, MPH | Associate Professor of Medicine and Psychiatry, Harvard Medical School; Director of Professional and Academic Development, The Cambridge Health Alliance |
| | |
| --- | --- |
| Rev. Krista Gregory, MDiv, BCC | Director of The Center for Resiliency at Dell Children's, Dell Children's Medical Center of Central Texas |
| | |
| --- | --- |
| Sue Hassmiller, PhD, RN, FAAN | Senior Advisor for Nursing, Robert Wood Johnson Foundation |
| | |
| --- | --- |
| Shanna Hoffman, RN, MSN, AGCNS-BC | Director of Integrative Nursing, Dana Farber Cancer Institute |
| | |
| --- | --- |
| Kathy McGuinn, MSN, RN, CPHQ, FNAP | Director of Interprofessional Education and Practice Partnerships, American Association of Colleges of Nursing (AACN) |
| | |
| --- | --- |
| Sophia McIntyre, MD, MPH, MBA, FAAFP, CPE | Chief Medical Officer, Hudson River Healthcare, Inc.; 2016 Baldrige Executive Fellow |
| | |
| --- | --- |
| Denise Mohess, MD | Medical Director, Inova Geriatric Services; Physician Leader, The Schwartz Center Rounds |
| | |
| --- | --- |
| Louisa Nedkov | Manager, Kailo Employee Wellness Program, Halton Healthcare |
| | |
| --- | --- |
| Daniel Pomerantz, MD, MPH, FACP | Physician Leader for Schwartz Center Rounds; Director of Ambulatory Care, Director of Palliative Care, and Associate Program Director, Department of Medicine, Montefiore New Rochelle Hospital |
| | |
| --- | --- |
| Emelia Rogers, LICSW | Medical Social Worker, Gillette Children's Specialty Healthcare |
| | |
| --- | --- |
| Ellen Rosendale, MSW, LCSW | Director of Family Services, Ann & Robert H. Lurie Children's Hospital of Chicago |
| | |
| --- | --- |
| Lorraine Ryan, BSN, MPA, Esq. | Senior Vice President, Legal, Regulatory, and Professional Affairs, GNYHA |
| | |
| --- | --- |
| Rick L. Shifley, PhD | Assistant Professor of Behavioral and Social Sciences, School of Arts & Sciences, MCPHS University |
| | |
| --- | --- |
| Cynthia D. Sweeney, DNP, MSN, RN, CNOR, NEA-BC, FAAN CAPT, USNR, NC, Ret | Vice President for Nursing, The DAISY Foundation |
| | |
| --- | --- |
| Wendy Walters, LICSW | Clinical Ethics Consultant, UAB Hospital Clinical Ethics Program |
| | |
| --- | --- |
| Charlotte Yeh, MD, FACEP | Chief Medical Officer, AARP Services |
Supportive Partners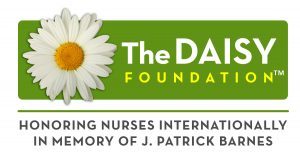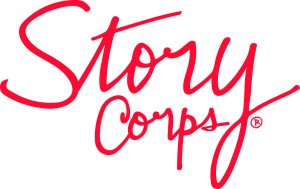 Schwartz Center National Business Members
Thank you to the Schwartz Center National Business Members for their year-round support of our mission and programs. Business members are not direct conference sponsors and have no influence on the content of the conference. Learn more about business membership.
Chairman Circle



Executive Circle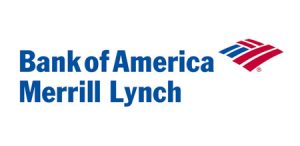 Leader Circle
Benchmark Senior Living
Genesis HealthCare
MedPro Group
Tufts Health Plan
The Schwartz Center is dedicated to putting compassion at the heart of healthcare.
Through national and international partnerships, the Schwartz Center for Compassionate Healthcare's coalition of caregivers, patients, families and other leaders work together to make compassion a vital element in every aspect of healthcare. We provide innovative educational and training opportunities for caregivers that are supported by cutting-edge research in neuroscience and communication. We are dedicated to advancing policies that inspire and help healthcare organizations create an environment that fosters a culture of healing and well-being for patients and clinicians.
Established in 1995, the Schwartz Center, a leader in the movement to make compassion a vital element in every patient-caregiver interaction, was founded on the belief that greater compassion and more meaningful collaboration are fundamental to the kind of care clinicians want to deliver and patients want to receive.
The Schwartz Center is an independent, non-profit organization, with hundreds of healthcare members in the U.S., Canada, Australia, and New Zealand, supporting hundreds of thousands of healthcare professionals each year.  In partnership with the Point of Care Foundation, more than 190 hospitals, hospices and other healthcare organizations conduct the innovative Schwartz Rounds® program in the United Kingdom, which unites caregivers from a range of disciplines to share experiences, learn from each other and focus on the human dimension of medicine.
Schwartz Center members rely on programs, education and resources to support clinician well-being, enhance the quality of care, enable better outcomes and create a more positive and rewarding experience for all members of the care team, patients and their families. To help patients and family members acknowledge caregivers who epitomize the qualities of compassionate care the Schwartz Center established the Honor Your Caregiver program. Through its National Compassionate Caregiver of the Year® Award, the Center celebrates healthcare professionals who display extraordinary devotion and compassion in caring for patients and families.
For media inquires please contact: Christina Parks (cparks@theschwartzcenter.org )
For sponsorship information please contact: Melissa Restivo (mrestivo@theschwartzcenter.org)
For exhibitor information please contact: Melissa Restivo (mrestivo@theschwartzcenter.org )