Corman IMPACT Honors Honorable Mentions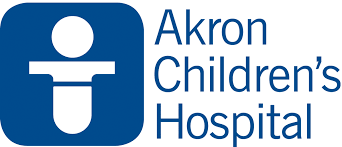 Akron Children's Hospital, Akron, OH
Annual Wellness Conference Series
The Annual Wellness Conference Series promotes open discussion about the difficulties all members of the healthcare organization face in the course of their work. The growing acknowledgement of the challenge of balancing patient care and staff self-care has led to the realization that more resiliency training is needed. In collaboration with organizational leaders, caregivers responded to this need by establishing a series of guest speakers. The speaker series has led to increased implementation of self-care techniques with support from the greater healthcare organization.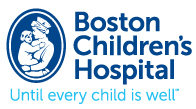 Boston Children's Hospital, Boston, MA
HART (Hematology/Oncology/Stem Cell Transplant Advancing Resiliency Team)
The Hematology/Oncology/Stem Cell Transplant Advancing Resiliency Team promotes wellness among the staff members on the hematology, oncology, and stem cell transplant units through a real-time nurse-driven, peer-to-peer education and support system. The program is designed to enhance staff resilience, create a healthier work environment, and improve team morale by offering an easily accessible on-site support program led by nurses.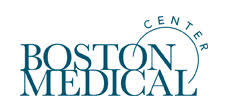 Boston Medical Center, Boston, MA
Resident Support Group for Boston Medical Center Family Medicine Residency
The Resident Support Group at Boston Medical Center started as a biweekly meeting for family medicine interns and has since expanded to include separate groups for second- and third-year residents. Internship poses a number of challenges to new medical school graduates, including pressures from their supervisors and an ever-changing patient pool. This group gives them the opportunity to share experiences, to get perspectives on other rotations and interactions with supervisors, and to help each other navigate the difficulties of their new roles.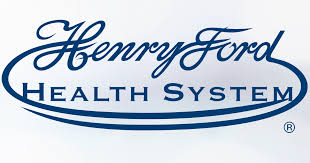 Henry Ford Hospital, Detroit, MI
Early Rehabilitation in the Intensive Care Unit
The Early Rehabilitation program allows the Henry Ford Hospital to provide superior care to patients admitted to the intensive care unit (ICU). It provides patient-centered care through focused physical and occupational therapy services in the ICU to improve the functional and cognitive outcomes of patients. In addition to being beneficial to the patients, staff have also been positively impacted by seeing improvements in their patients.

John Peter Smith Health Network, Fort Worth, TX
Caring for the Caregiver: A Comprehensive Approach to Supporting All Healthcare Professionals at JPS Health Network
The John Peter Smith (JPS) Health Network had previous concerns with silos and duplication of resources and programs, so they developed the Caring for the Caregiver Team to support the psychological safety of employees. This team gathered like-minded stakeholders to create a comprehensive plan, brand Caring for the Caregiver initiatives, and create organizationally aligned initiatives to continue supporting all JPS employees. The Caring for the Caregiver team was able to conduct evaluations of all programs, determine the best course of action, present the plan to senior leadership and eliminate duplication of costs.

Kings County Hospital, New York, NY
Helping Healers Heal at NYC Health + Hospitals/Kings County
Helping Healers Heal is a system-wide initiative launched in 2018 that supports NYC Health + Hospitals staff who are second victims—healthcare providers and other staff members who were involved in an adverse event, a medical error, or a patient-related injury and feel traumatized or distressed by that event. The program offers three tiers of support based on an individual's need, and uses trained peer supporters to offer support without judgment and recommend further assistance.

Kootenai Health, Coeur d'Alene, ID
Free Community Lung Cancer Screening Day
Kootenai Health created a free Lung Cancer Screening Program to provide eligible patients the opportunity to obtain recommended testing. This program has shined a light on a vulnerable patient population that now feels more included and valued. The program also helped bolster the confidence of providers by ensuring that all patients were receiving the best available care. The ability to provide follow-up scans in subsequent years gave the providers the confidence to recommend undergoing initial screening to their patients with the understanding that future scans would be performed free of charge. This confidence helped to engage patients who have previously been skeptical of the healthcare system.

Memorial Hermann Northeast Hospital, Humble, TX
Dying, Death, & Bereavement Worship
The Dying, Death, & Bereavement Worship workshop was created to help new graduate nurses in the residency program at Memorial Hermann Northeast Hospital feel more comfortable caring for dying patients and their families. Later, more experienced nurses also expressed interest in the training, as they also felt discomfort with dying, death, and bereavement. Participants in this program have reported higher levels of comfort and competence in caring for patients during challenging end-of-life scenarios.

New York - Presbyterian Hospital/ Lower Manhattan Hospital, New York, NY
"The Journey of the Purple Butterfly"
New York Presbyterian/ Lower Manhattan Hospital created the Purple Butterfly Project to alert team members to the presence of patients on comfort care measures prior to entering a room. The goal was to better prepare all team members to perform job duties in a compassionate, patient-centered fashion that is supportive of this patient population. Since the initiation of this project, there have been overwhelmingly positive responses not only from the clinical and non-clinical staff, also from the family members of patients who are on comfort care. They feel it offers an additional layer of support for their loved one.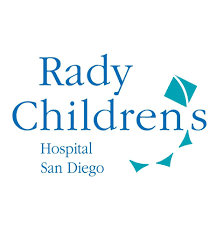 Rady Children's Hospital, San Diego, CA
Compassion-Peace-Renewal: CPR for the Soul
Compassion, Peace and Renewal: CPR for the Soul was designed to create a caring infrastructure that provides opportunities for the inter-professional healthcare team to be acknowledged for the often difficult, demanding, and emotionally charged work of caring for seriously ill children. The goals of the program are to prioritize clinician well-being, address moral distress in care teams, and provide a safe space to gather, share and reflect on the work of caring for the very sick. Employees have reported that the program has helped them deal with stress and burnout.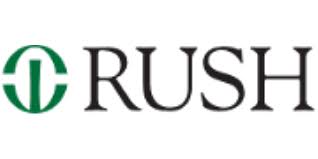 Rush University Medical Center, Chicago, IL
"Exploring Ethics"
The "Exploring Ethics" program was created to address the fact that clinical staff did not know when or how to request an ethics consultation, or have the confidence to do so. The program is structured to provide ethics content and education within a framework of real-time patient care concerns. This approach shows promise for supporting clinicians of all disciplines to build more cohesive teams, to reduce professional distress and to mediate communication conflicts.

Saint Agnes Hospital, Baltimore, MD
Enhanced Recovery After Surgery (ERAS)
The Enhanced Recovery After Surgery (ERAS) program was developed and implemented to improve collaboration between departments, to break down departmental silos, and to improve the experience of both patients and providers, giving the former a strong sense of comfort that their providers are all on the same page and giving the latter a strong sense of teamwork. Both patients undergoing surgery and providers working to prepare for, perform, and follow the patients after surgery are involved in the team.

Stony Brook Children's Hospital, Stony Brook, NY
Code Lavender
Code Lavender is a mechanism to initiate support for staff after unexpected or adverse patient outcomes. The goal is to provide timely emotional, psychological and spiritual support. Team Lavender members (which includes nurses, physicians, and social workers in addition to chaplains and psychology staff) provide respite for those involved with a three-tier response. The program also provides monthly meetings for Team Lavender members, faculty and residents that focus on personal wellness, including therapy dogs, breathing exercises, guided imagery, and reiki therapy.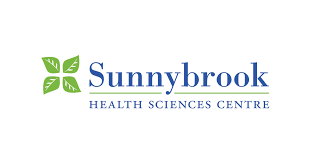 Sunnybrook Health Sciences Centre, Toronto, ON
Conversations with Patients: Talking with Patients about their Experience of Care
Conversations with Patients is an opportunity for caregivers to talk with patients in real time about their experiences, hear their stories, learn what is important to them, and then enhance their care based on the shared information. To date, the team has held more than 4,000 conversations with patients and their families. A conversation guide is used, and a summary of the conversations is entered into an electronic tool that enables the information to be made available to the larger healthcare team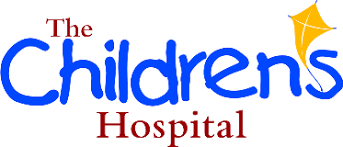 The Children's Hospital at OU Medicine, Oklahoma City, OK
Food for Health
The goal of the Food for Health program is to care for patients more than just medically. The team aims to provide the resources needed for long-lasting health and wellness. Caregivers screen for food insecurity and provide a free box of healthy food to the families who screen positively. In addition to the pantry boxes, every positive screening also receives a social work consult and a list of resources for food and other needs (such as utilities, transportation, etc.). The team has also augmented various meal programs for patients still in the hospital. Studies have shown that food is medicine and that food insecurity has significant implications for admission and readmission to the hospital.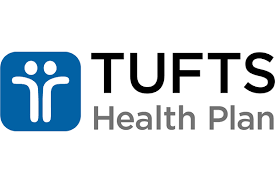 Tufts Health Plan, Watertown, MA
Population Health Management - Senior Products Serious Illness Management
The Senior Products Serious Illness management program provides comprehensive, team-based and integrated health services that serve to improve the quality of life of members and families, living and coping with life-limiting and end-stage chronic illness. An interdisciplinary palliative care model aims to provide members with high-quality education, coaching and care to achieve optimal health. The program was designed to help members express their wishes regarding their own medical care.

UAMS Medical Center, Little Rock, AR
UAMS NICU Tiny Hands - Love Lives Auxiliary
For over 15 years, the UAMS-Health Tiny Hands and Love Lives Programs have supported patient- and family-centered care in the neonatal intensive care unit (NICU). Tiny Hands originated from community and staff donations to provide support for overnight stay rooms, meal cards and parking for families that had extensive stays with their babies in the NICU. It has expanded its scope to include items such as motion devices, music recorders, developmental items, books, and food. The Love Lives Bereavement Program was developed to promote movement though the stages of grief after the loss of an infant. Together, the programs ensure that families are supported through any circumstance of normal or complicated birth as well as loss.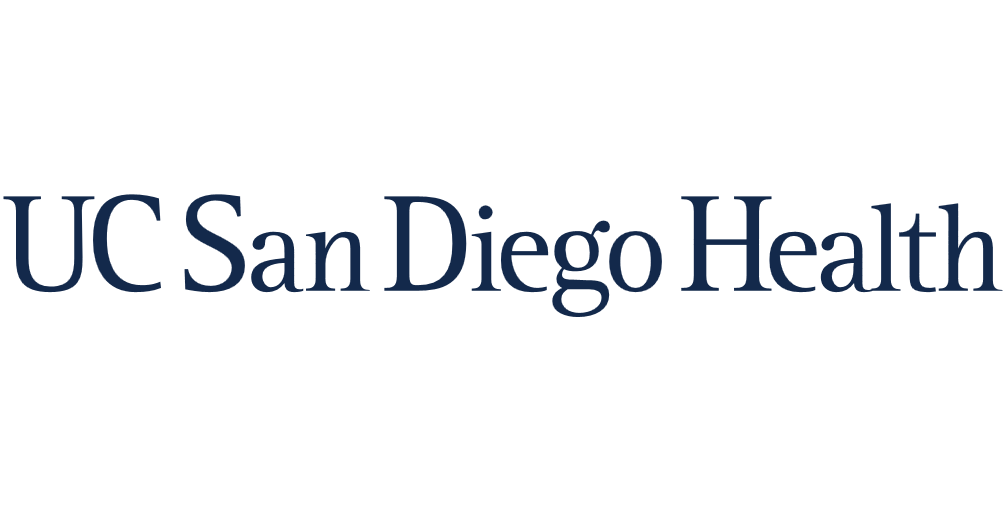 UCSD Jacobs Medical Center, La Jolla, CA
Healer Education Assessment & Referral (HEAR) Program
The main goal of the Healer Education Assessment & Referral (HEAR) Program is to prevent suicide and burnout among UCSD's health science staff (physicians, nurses, pharmacists, residents, fellows, and other clinicians). It was built to provide compassionate, confidential, free and anonymous care for caregivers by supplying ongoing therapeutic support, bridge care, referral resources, and emotional process debriefs after critical incidents. The HEAR program has made a difference by shedding light on the undeniable fact that caregivers suffer and need compassionate care themselves. The program has also impacted the overall culture at UCSD by creating an environment where staff feel heard, valued, and recognized for the work and struggle they deal with on a regular basis.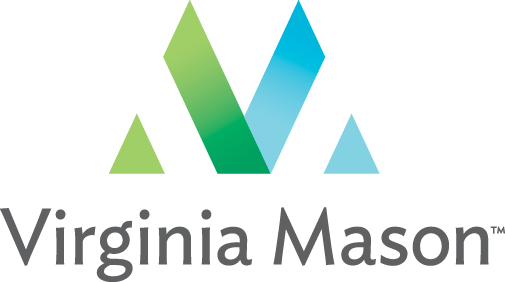 Virginia Mason Medical Center, Seattle, WA
Grief Dialogues, The Health Care Edition
Caregivers at Virginia Mason Medical Center partnered with a local playwright to host a series of five short plays about grief and loss from the viewpoint of the healthcare worker. Two of the plays were written after meeting with the hospital's team and hearing their stories. Following the performances, the team hosts a facilitated discussion inviting the audience to share their experiences and what they felt after watching the plays.